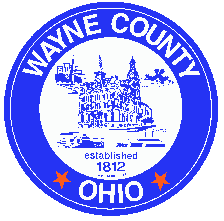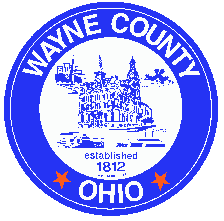 Martin Frantz
Prosecuting Attorney
Managing Editor
John M. Williams
Assistant Prosecuting Attorney
Publisher and Contributing Editor
Jocelyn Stefancin
Assistant Prosecuting Attorney
Contributing Editor

The History

The Publication

The Disclaimer

---
---
Wayne County, Ohio, is a rural county with approximately 100,000 residents. Although we are home to several nationally known companies, our primary industry is agriculture, and our Amish population is one of the largest in the world.
The Wayne County Prosecuting Attorney's Office is not unlike the population of Wayne County. We are modest in number but practical and diligent in our endeavors. We presently employ two misdemeanor prosecutors, two juvenile prosecutors, a child support prosecutor, two felony prosecutors, and the elected prosecuting attorney who handles most of our civil law duties. I am one of the felony prosecutors.
In the summer of 1995, the state legislature passed Senate Bill 2, a comprehensive act which totally redesigned Ohio's felony sentencing structure. Law enforcement officers and public officials needed to know about these changes, and being a small county, we knew that much of the responsibility would fall upon us. But how could we do that efficiently?
I discussed the issue with Martin Frantz, the senior felony prosecutor*, and we decided to publish a newsletter. We vowed that this newsletter would be more than just a brief discussion of the new sentencing law; it had to be a continuing publication addressing the many legal issues affecting law enforcement officers and public officials. Thus, on September 18, 1995, Crime & Punishment was born.
* Frantz has since taken office as the elected Prosecuting Attorney.
---
Crime & Punishment was designed using Lotus AmiPro V3.1. It is published monthly and distributed to all law enforcement agencies, our statutory clients, and numerous public officials in our county.
The format is a single page, containing one or two articles, always supplemented with an interesting graphic, and sometimes containing charts, tables and "boxed" commentaries. Although the single-page format requires fairly small print, it allows the publication to be posted on a bulletin board where all interested officers and employees can read it. The selected articles published on the World Wide Web contain the text of the original publication, and readers using graphical web browsers will be able to view some of the graphics, charts and tables. Whenever feasible, and if time permits, alternative documents will be added which are fully compatible with text-based browsers.
---
After all, we are attorneys, so you should have expected this. The opinions expressed in Crime & Punishment are solely those of its publisher, editors and authors. It is not intended as a legal treatise, and it should not be relied upon as a detailed exposition of prevailing law. Anyone who wishes to rely upon the legal principles expressed in this publication should review the applicable law and seek competent legal counsel. Finally, no portion of this publication may be reproduced or distributed without our prior written consent.

John M. Williams
---


September 1995: Truth In Sentencing

November 1995: The New Firearms Penalties

December 1995: Helpful Hints On Suspect Interviews


January 1996: New Law Creates Tougher Juvenile Penalties

February 1996: Malicious Prosecution Lawsuits

March 1996: New Law Limits Post-Conviction Claims

May 1996: Improving Witness Testimony

July 1996: High Court Gives Green Light To "Pretext" Stops

August 1996: New Legislation Helps Police Track Sex Offenders

September 1996: Expert Witness May Attack Sex Abuse Interview

October 1996: Prisoners Not Entitled To Full Law Libraries

November 1996: Laws May Ban Voluntary Intoxication Defense

December 1996: Victims May Drop Charges Over Prosecutor's Objection

December 1996: New Laws Refine Ohio Criminal Code

January 1997: Ohio's Strict Limitation On Consent Searches Overturned

February 1997: The Real Teeth Behind Ohio's Domestic Violence Law

February / March 1997: Could This Be A Wiretap Problem?

April 1997: Detention Of Unruly Children Limited To 24 Hours

April 1997: Ordering Passengers Out Of Vehicles For Officer Safety

May 1997: Officers Must Express Their Suspicions In DUI Cases

June 1997: Interviewing Low-I.Q. Suspects

July 1997: Ohio Court Recognizes Limit On "Plain Feel" Exception

August 1997: No-Knock Warrants Not Automatic In Drug Cases

September 1997: Supreme Court Upholds Sexual Predator Laws

October 1997: Communication Is Essential To Good Public Relations

November 1997: Canine Drug Inspections

December 1997: Ohio Supreme Court's Newest Rule On Consent Searches


January 1998: Ohio Welfare Reform Becomes Reality

February 1998: Entering Homes To Serve Arrest Warrants

March 1998: The Risk Of Induced Confessions

April 1998: Required Videotaping Of Child Abuse Victims?

May 1998: Domestic Violence Law Applies To Gay Couples

June 1998: State and County Take Action Against Criminal Gangs

July 1998: Investigating Corporal Punishment as Domestic Violence

August 1998: Pay-To-Stay: A New Concept In Criminal Justice

September 1998: Random Searches of School Lockers Ruled Unconstitutional

October 1998: Unusual Criminal Proceedings

November 1998: Robbers, Murderers & Drug Dealers: Justice Awaits

December 1998: Ohio Courts Place Limits On Terry Investigatory Stops

February 1999: EMS Records Subject To Ohio's Public Records Law

February 1999: Local Government Can Seek Better Deals On Purchases

March 1999: Miranda Warnings: When Are They Really Necessary?

May 1999: GHB: Legal Socializer or Date Rape Nightmare?

May 1999: New Correctional Facility To Open / Jury Returns Death Verdict

June 1999: Sentencing Commission Recommends New Law For Juvenile Crimes

August 1999: Public Meetings & Secrecy Under Ohio's Open Meetings Act

August 1999: What Police Officers Should Not Do In Suspect Identifications

September 1999: Warrantless Motor Vehicle Searches: No Exigent Circumstances Required

September 1999: Sheriff Says No To Newspaper

October 1999: Public Records: What's New, What's Good, What's Bad


---
General Research:

National Archive of Criminal Justice Data

National Criminal Justice Reference Service

West Arm Consulting Services Law Enforcement Links

Meta-Index For U.S. Legal Research
Ohio:

Ohio Prosecuting Attorneys Association

Ohio Revised Code Online

Ohio Administrative Code Online

Decisions Of The Ohio Supreme Court Online, 1992 - Present

Ohio Offender Database
United States:

National District Attorneys Association

United States Code Online

Code of Federal Regulations Online

Decisions Of The United States Supreme Court Online:

Federal Bureau of Prisons
---
Questions? Comments?

Return To The Crime & Punishment Main Index
Opinions expressed on the Enforcer Graphics Home Page
are not necessarily those of the
Wayne County Prosecuting Attorney's Office
Other subjects and links promoted on the Enforcer Graphics Home Page
are personal and are in no manner connected with the
Wayne County Prosecuting Attorney's Office
© 1996-2000 Enforcer Graphics

All Rights Reserved